aPhoto is an easy-to-use watermark sign tool.
Sign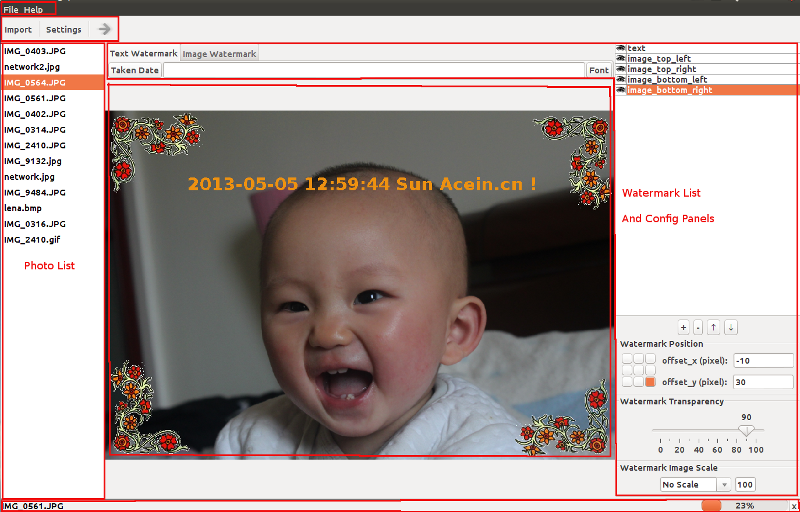 When watermark design finished. You can sign watermark now.

Click "Settings" on toolbar, then you can set output photos size and scale type.
Click "Run" button on toolbar, aPhoto will run sign action for you.
Current photo which in processing, processing progress, and watermark sign
status will display on the status bar.

Command Line Support (v1.1.8 or above):
When you designed your watermark, you can run sign action on your command line environment as:


java -jar /aphoto-path/aphoto.jar /your/photo/path